Welcome to Crosstown Parkway Senior Apartments
We are excited that you are interested in Crosstown Parkway Apartments! From the first time you visit our office through the years you live in the community, you will see that our residents are our top priority. Our main focus is what's important - you. Crosstown Parkway Apartments offers a beautifully landscaped and professionally maintained community that you will be proud to call home.
Our staff welcomes the opportunity to show you what sets us apart from the rest. Enjoy a carefree lifestyle at Crosstown Parkway Apartments. For your private tour, please contact one of our leasing specialists.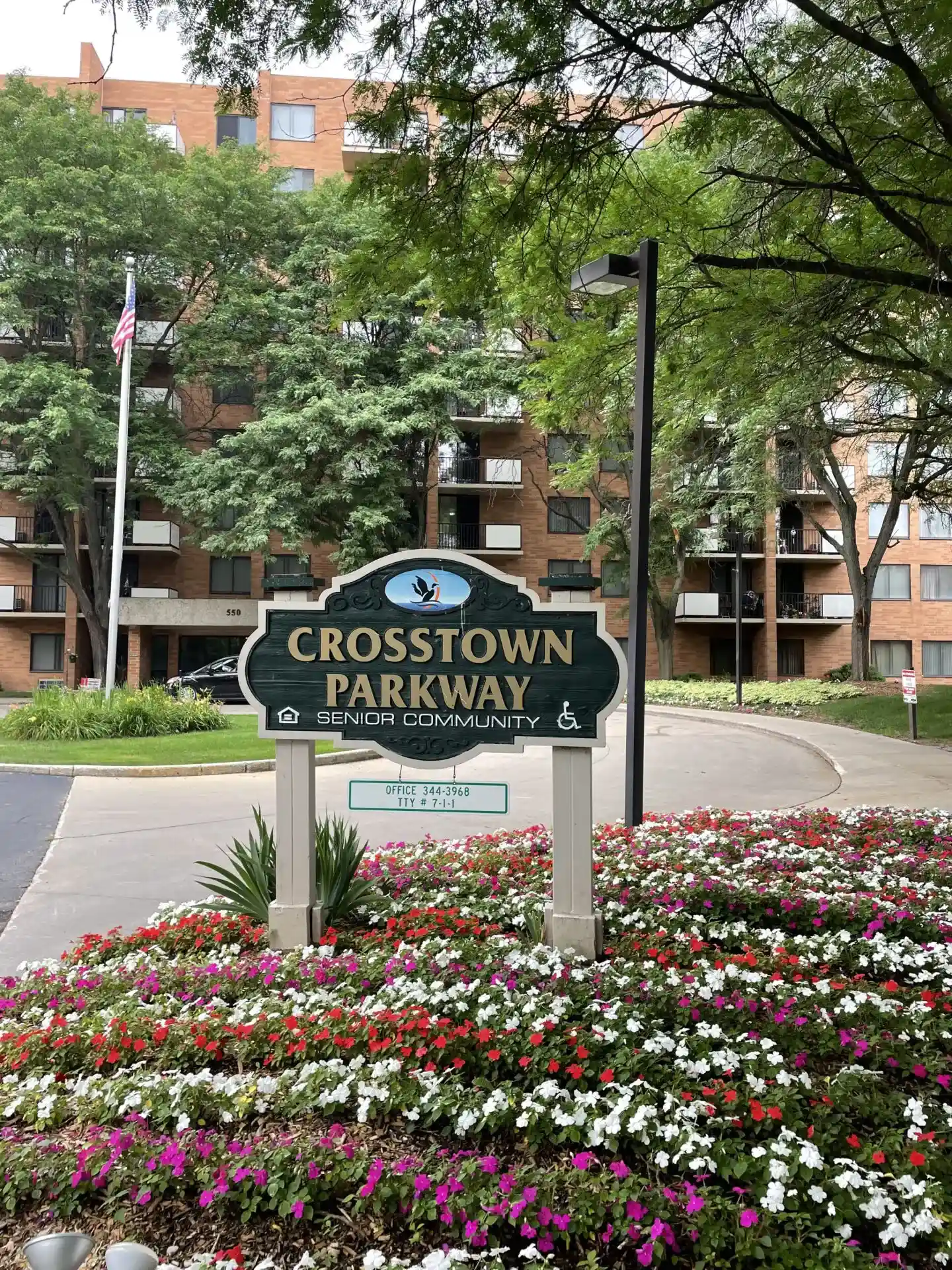 Crosstown Parkway Apartments is a senior community located at 550 W. Crosstown Parkway in Kalamazoo, Michigan. Crosstown Parkway offers affordable town homes for qualified applicants 55 years of age or older and income based subsidy rent in our apartment building for qualified applicants age 62 or older. Twenty four town homes are available as one or two bedroom homes with generous floor space and storage. Our 177 unit apartment building is constructed to accommodate four two-bedroom apartment homes and 173 singles.
1-Bedroom Apartment
1 Bed
1 Bath
550 sq. ft.
1-Bedroom Townhome
1 Bed
1 Bath
660 sq. ft.
2-Bedroom Apartment
2 Bed
1 Bath
925 sq. ft.
2-Bedroom Townhome
2 Bed
1 Bath
1145 sq. ft.
Apartments: All Utilities included
Townhomes: Water, Sewer, Trash
Contact Coldwater Crossings