Welcome to Whispering Wind Apartments
We are excited that you are interested in Whispering Wind Apartments! From the first time you visit our office through the years you live in the community, you will see that our residents are our top priority. Our main focus is what's important - you. Whispering Wind Apartments offers a beautifully landscaped and professionally maintained community that you will be proud to call home.
Whispering Wind Apartments is located at 600 Cherry Hill Road in Manistique, Michigan. This newly refurbished community is just five blocks from downtown and three blocks from Schoolcraft Hospital and Medical Center. Whispering Wind offers spacious one and two-bedroom apartments, with frost-free refrigerators, full size gas stoves, microwave ovens, garbage disposal, double stainless steel sinks, and ample cupboard space.
The dining area in each apartment has a double door closet, ceiling light with fan, while the living area has French doors leading out to a patio. Each apartment has its own storage area, with a laundry facility available in each building. Whispering Wind is beautifully landscaped, affordable and professionally managed.
Our staff welcomes the opportunity to show you what sets us apart from the rest. Enjoy a carefree lifestyle at Whispering Wind Apartments. For your private tour, please contact one of our leasing specialists.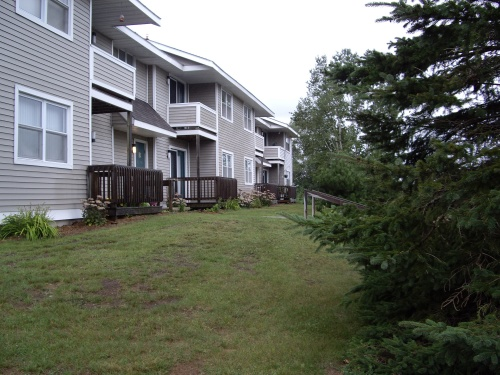 You'll love the manicured lawns and lush flower gardens here for you to enjoy. Extended maintenance services are at your fingertips removing the burden of costly home repairs so that you can really be free to enjoy the many services and amenities available in your new community.
Each apartment home or town home features most appliances, neutral carpeting and paint tones, a variety of beautiful views and much more. At Whispering Wind Apartments our top priority is you - our commitment to serving your needs is unparalleled.
Contact Whispering Wind Apartments