Welcome to Norwood Apartments
We are excited that you are interested in Norwood Apartments! From the first time you visit our office through the years you live in the community, you will see that our residents are our top priority. Our main focus is what's important - you. Norwood Apartments offers a beautifully landscaped and professionally maintained community that you will be proud to call home.
Our staff welcomes the opportunity to show you what sets us apart from the rest. Enjoy a carefree lifestyle at Norwood Apartments. For your private tour, please contact one of our leasing specialists.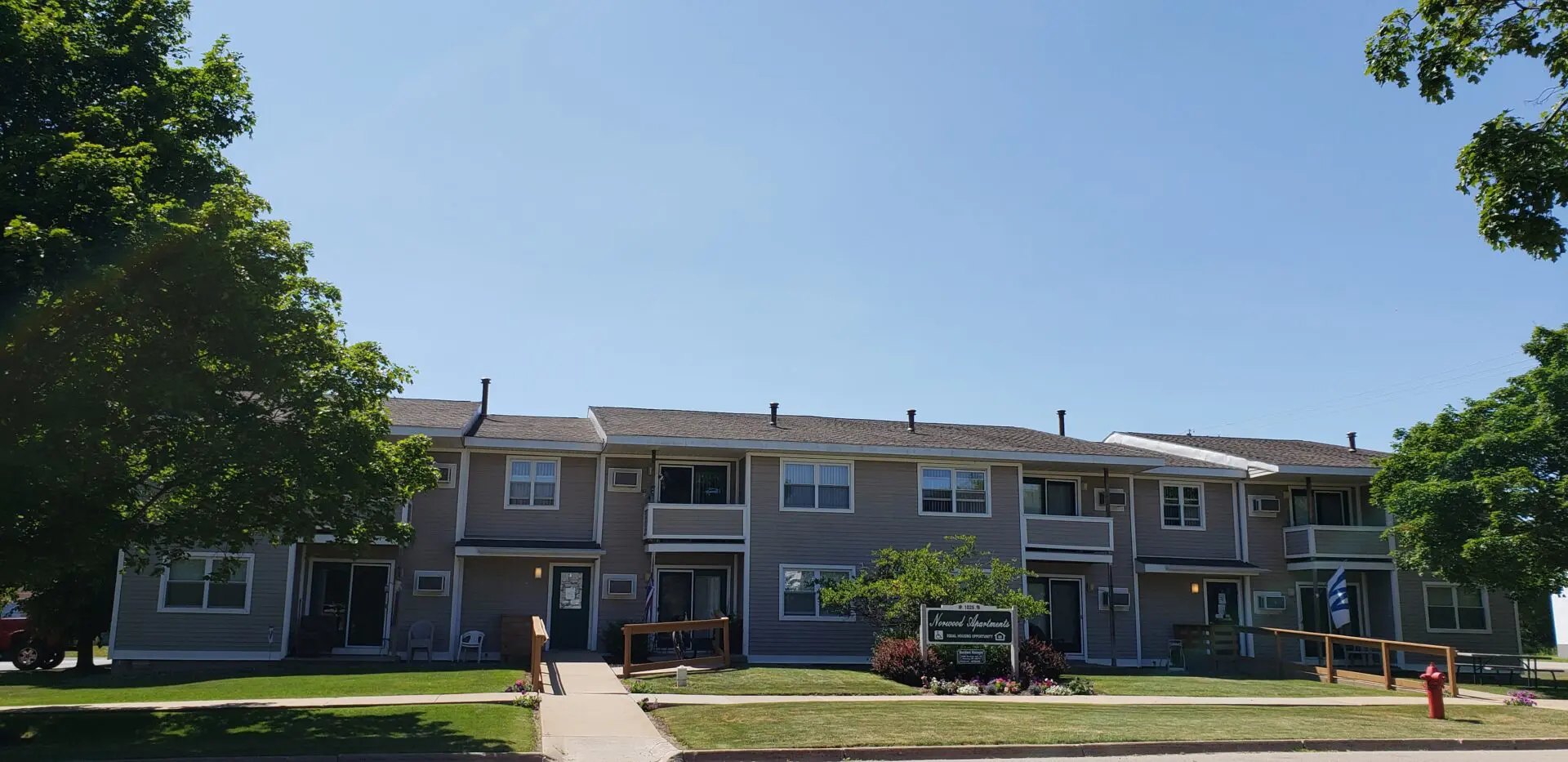 Norwood Apartments are located at 1025 Norway Street, Norway, Michigan. These apartments have been beautifully remodeled and includes 12 (1 bedroom) apartment homes and 4 (2 bedroom) apartment homes. Norwood Apartments are only 1 block from downtown Norway so very convenience to stores, post office, doctor offices, banks, restaurants, churches, Senior Citizen Center, etc. Also 1 block from a very popular recreation spot called Strawberry Lake which has a play ground area and a paved walking path around the lake for those who enjoy being outdoors.
1 Bed
1 Bath
690 sq. ft.
2 Bed
1 Bath
785 sq. ft.
Contact Norwood Apartments